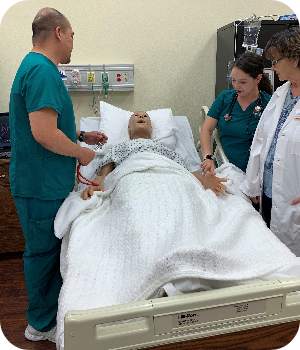 Licensing requirements: Upon completion of the RN prelicensure or VN program, students apply for State Board authorization to take the licensing examination (NCLEX®-RN or PN). A required live scan for DOJ/FBI screen is part of the application.  Students pay for the cost of board requirements related to licensing.
Where do LVNs work?  LVNs practice under the guidance of a registered nurse or licensed physician in various health care settings. Graduates have found employment in skilled nursing, sub-acute care, acute care hospitals, outpatient, school districts, pharmaceutical companies, home health care, assisted living facilities and other various health care organizations.
Where do RNs work? The obvious answer is a clinic or a hospital; however, the reality is that RNs work in a variety of different settings (such as home health, hospice, correctional facilities, school districts, nursing schools), specialties (such as medical surgical, maternity, pediatrics) and environments (such as federal/state government, industrial, public health services) and others.